The advent of digital transformation and the severe dearth of engineering talent in western countries has led to an unprecedented acceleration of globalization. This, followed by the increasingly intensifying struggle of maintaining their operations and keeping their workforce intact during the pandemic, has led organizations to revise their talent acquisition strategy.
Following the astronomical rise in remote work, 88% of organizations reported adopting the approach and expanding their recruitment efforts beyond the in-team/onshore model to hiring remote teams. This includes some of the most popular organizations like Facebook, Google, and Twitter.
Evident from a KPMG global outsourcing survey, offshoring is already a major hit among companies, especially in the west. So much so that North & South America alone constitute 42% of the outsourcing buyer region. This behavior on the part of organizations comes on the back of the purported benefits offshore teams offer them.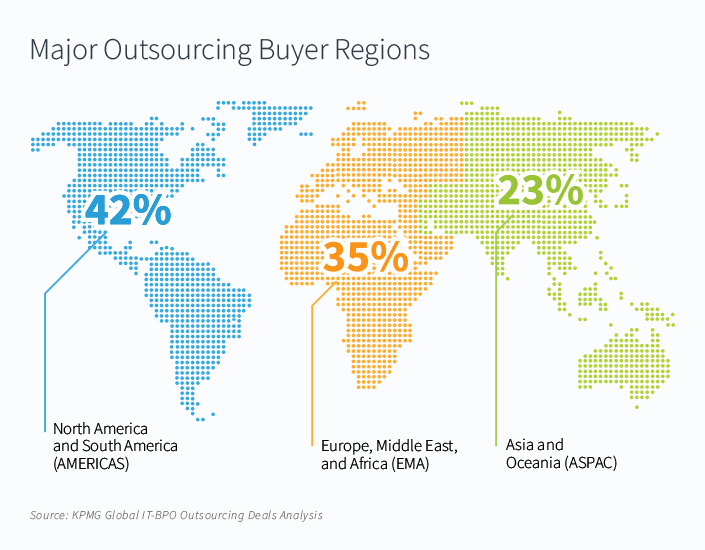 What are Remote Teams or Offshore Partners?
Since offshore partners are third-party resource teams, companies can assign them full responsibility for a broad range of business functions from overseeing development to ensuring legal compliance to even handling daily administrative tasks. These teams become value-added extensions of their onshore team and help them enable competitive advantage through the use of labor arbitrage. According to a Deloitte Global Outsourcing survey, the main reasons why businesses switch to offshoring are: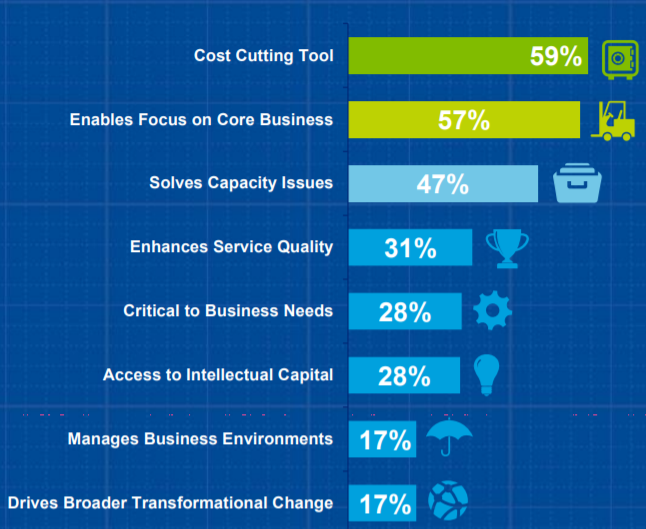 The same survey noted that remote teams are also good for business health, with 57% of respondents saying that outsourcing helped them focus on their core business while 17% said it helped them break their business mold and drive change from within. They also afford businesses smaller time-to-market and greater staff support, eventually allowing them to remain competitive, scale, and improve their services and offerings.